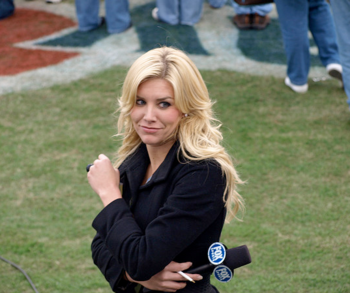 Before too long, ESPN is going to have some competition and come August, 17, Tyler residents (OK, along with residents all over the country) will soon be able to enjoy a new 24-hour multi-sports channel. Fox Sports 1 will officially be launched across for sports fans everywhere.
Fox Sports has different regional broadcasts throughout the country. For example, cable and satellite companies in Tyler and East Texas carry Fox Sports Southwest. That will still stand. Fox Sports 1 will not replace those regional broadcasts but is an entirely separate channel most satellite and cable companies will add to their channels.  For many companies, Fox Sports 1 will be on the channel that the SPEED N Network currently occupies.
The New Network will carry regular season and postseason games for the NFL, NBA, College football, NASCAR and more.
Fox Sports 1 will also feature its own original content, including several of its own shows. One of which will be hosted by Regis Philbin, called the "Crowd Goes Wild." It's a new live talk show aired in New York in which Philbin and a panel of sports broadcasters as well as celebrity guests and fans analyze current events of sports.
Oh, and if all that isn't enough incentive to watch Fox Sports 1, let me just say that Charissa Thompson will ESPN for the new network.
It will definitely be interesting to see how the World Wide Leader handles the competition.