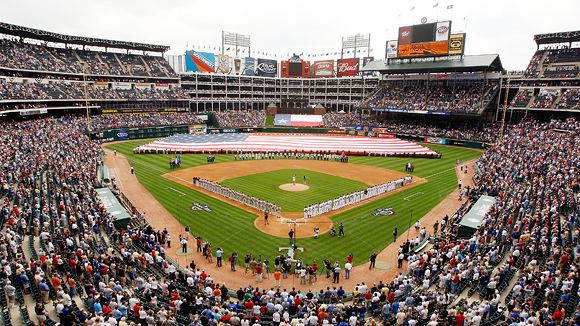 America's pastime is finally here and for the next seven months, Americans will gather around the TV when they can't head to the ballpark to watch the game in person.
Great things are in store for this season, although, it's not going to be easy if you're a Texas Rangers fan. The loss of guys like Josh Hamilton, Michael Young and Mike Napoli leave huge holes in the lineup. It's going to be weird and extremely sad not seeing the No.10 on the field and even sadder not having his veteran leadership. We're going to miss 40+ home runs from Hamilton, and to make matters worse, the team that will benefit from those homers is our division rival Angels, who by the way, play in Anaheim. We will all miss the "Nap-O-Li" chants, and his personality. Yep, there's so much we're going to miss, but that's not to say we can't enjoy it.
Besides, what's not to enjoy about this great game? It provides solid entertainment every single night of the week for the entire season, and there are some changes that will work in favor of the Rangers. I'm not crazy about the Astros joining the AL West, but even though Houston got the best of Texas opening night, you can count on the Rangers stealing several more wins from their in-state opponents.
Regardless, I'm just ready to go to the ballgame and I don't care if I ever get back cause, it's root, root for the Rangers.